Direct Selective Laser Trabeculoplasty – Glaucoma Today
The EAGLE
In 2019, for the first time, high-quality longitudinal data showed a tangible benefit to using selective laser trabeculoplasty (SLT) as primary therapy for both mild glaucoma and ocular hypertension. The Laser in Glaucoma and Ocular Hypertension (LIGHT) trial demonstrated that SLT, when performed as primary therapy, was effective 75% of the time, dramatically reduced the need for incisional glaucoma surgery, and decreased visual field progression.1 This evidence adds to all the benefits that we physicians already knew existed, including reducing or eliminating patients' reliance on topical glaucoma therapy, which in turn reduces side effects such as ocular hyperemia, eye irritation, and preservative-related dry eye disease; mitigates the cost of obtaining medication and the burden of administering drops; and alleviates our case load.
If SLT were to become a first-line therapy or a replacement therapy for patients who currently use eye drops, the challenge, of course, would be delivering a monumental amount of laser therapy.
PRACTICAL CHALLENGES
Based on the results of the LIGHT study, essentially all patients with primary open-angle glaucoma who have not yet undergone SLT should undergo the procedure. This would present several practical challenges to us physicians, including insufficient access to lasers and potential ergonomic issues. The laser systems that are currently available are uncomfortable for both us and our patients, and the procedure can be lengthy. An additional concern is the need to accommodate a variety of patient morphology while performing the laser. People vary in terms of their size and shape, and each SLT procedure requires a different level of provider accommodation, meaning we may frequently find ourselves in positions that lead to spine and neck discomfort.
Additionally, SLT currently requires gonioscopy, which can induce a phobia among patients who do not want something to touch their eyes. It also leaves patients with blurry vision and a foreign body sensation afterward. Another point to consider is that the laser energy crosses the anterior chamber to reach the trabecular meshwork (TM). This can affect the cornea and change its curvature, and sometimes, scattered rays hit the iris and cause intraocular inflammation or even pressure spikes.
SOLVING FOR X
Belkin Vision has designed a novel laser platform to address many of the challenges associated with using SLT as a first-line therapy for glaucoma. The Belkin Eagle is the first direct SLT (DSLT) laser, and it is currently available in Europe. Laser energy is delivered directly to the TM through the peripheral cornea and the limbus instead of via a gonioscopic lens across the anterior chamber to the TM (Figure 1).

Figure 1. The Eagle from Belkin Vision is the first DSLT laser.
NUTS AND BOLTS
The Eagle delivers 120 pulses of 1.8 mJ in an automated circular and consecutive pattern. Treatment requires setting up the patient and adjusting the target, and the algorithm does the rest at the touch of a button.
The machine itself looks more like an autorefractor than a laser. Physicians can perform DSLT with the Eagle system while the patient is sitting or standing, and the machine accommodates a variety of patient and physician body morphologies, including those who are obese or have other ergonomic problems (Figure 2). System automation should make treatment delivery more standardized and predictable and less user-dependent. The laser is equipped with eye-tracking technology (SureTrac), which helps the laser hit the intended treatment area every time.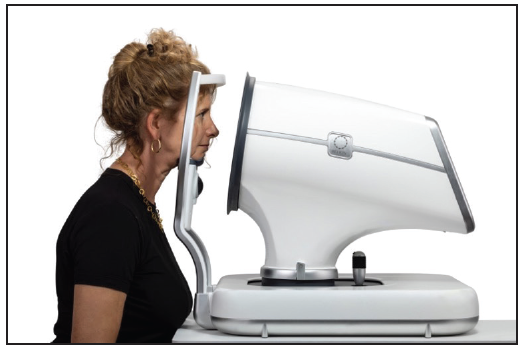 Figure 2. The Eagle addresses several challenges associated with using SLT as a first-line therapy for glaucoma, including accommodating patients of various sizes.
An early pilot study published by Belkin indicated that patients may experience fewer IOP spikes and less intraocular inflammation after DSLT compared to SLT. This makes sense because laser energy does not travel across the iris during DSLT. Corneal refractive changes also have not been reported with DSLT. Preliminary results of the pivotal randomized controlled trial, GLAURIOUS, are promising.2
CONCLUSION
The need to provide proven SLT therapy to more patients with glaucoma than ever before poses a great challenge. The opportunity exists, but there will be obstacles to delivering this therapy to patients unless we have a device that is effective and accessible to more patient types and physicians. The Eagle appears to be a promising tool in the movement to expand access to and deliver laser therapy to a greater number of patients.
References
1. Gazzard G, Konstantakopoulou E, Garway-Heath D, et al. Selective laser trabeculoplasty versus eye drops for first-line treatment of ocular hypertension and glaucoma (LiGHT): a multicentre randomised controlled trial. Lancet. 2019;393(10180):1505-1516.
2. Goldenfeld M, Belkin M, Dobkin-Bekman M, et al. Automated direct selective laser trabeculoplasty: first prospective clinical trial. Transl Vis Sci Technol. 2021;10(3):5.